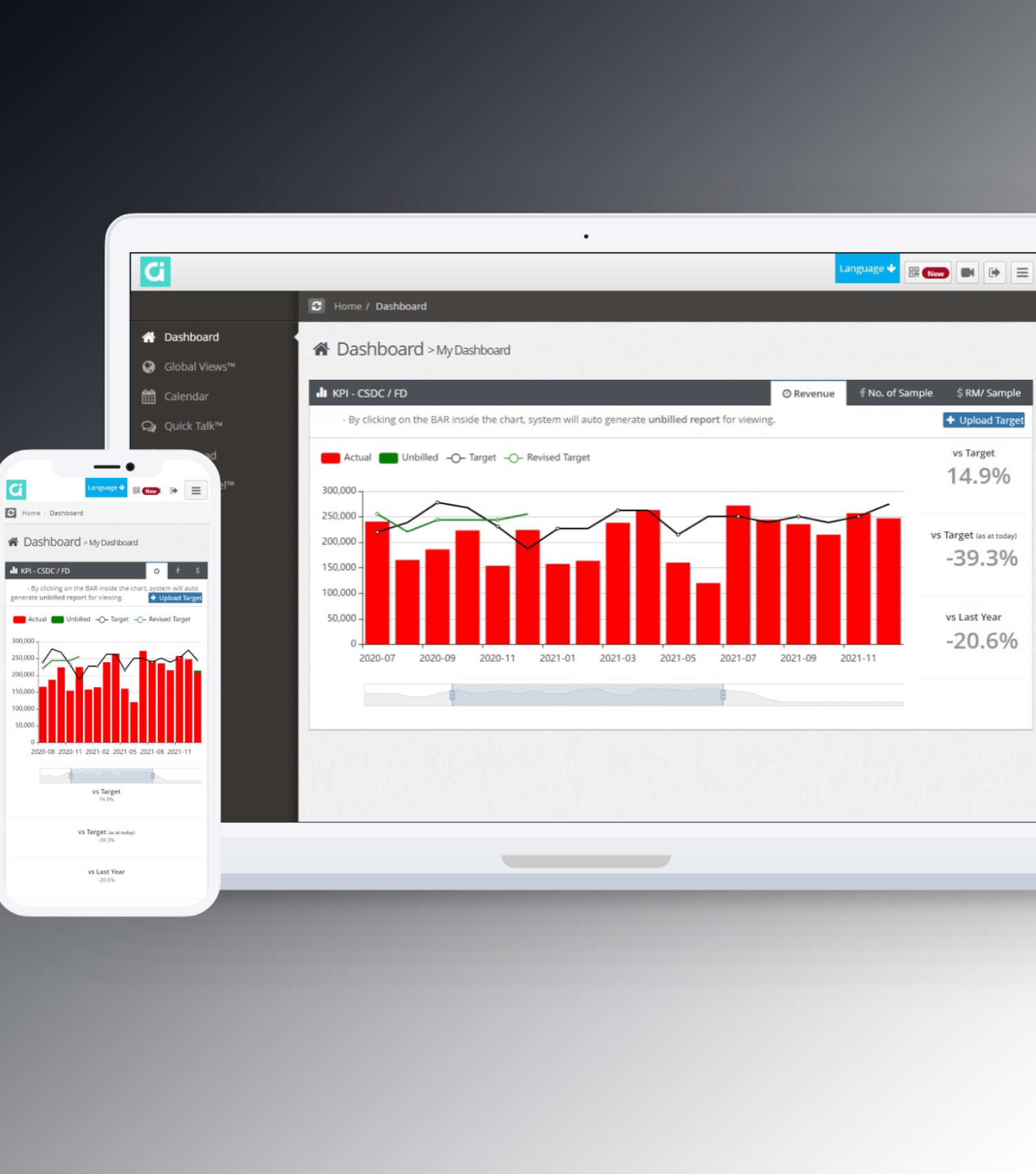 ---
aikinz-LIMS
Having commercialised our "aikinz-LIMS" in 2020, there are approximately 24,000 active online users of "aikinz-LIMS" across 41 countries. Through "aikinz-LIMS", users are able to conveniently and electronically generate certifi cates of analysis which are issued after results of laboratory tests are analysed. Our aikinz-LIMS also increases the traceability of test results via embedded traceable QR codes in test reports, which allows our customers to :
(i) access their test results quickly at any location, and
(ii) safeguard their products against counterfeits which do not have such embedded QR codes.
Furthermore, all confidential data and communications are stored in our secured server, which helps to minimise leakage and misappropriation of information and test results.
We offer a free cloud-based version as well as a more full-fl edged paid version, depending on the needs and requirements of the users. The former only includes a sample registration function, whereas the latter paid version includes functions such as quotation, sample registration, sample approval, invoicing and aging modules.
---
Stay in touch